PixelSquid Plugin for Adobe Photoshop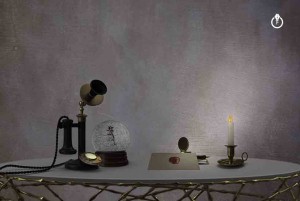 Digital imaging is a big part of my workflow. I would say 97% of my work is based on digital imaging (photography, graphic/web design, digital painting, photo restoration, photo manipulation, 3D and more). Being self-employed,  speed is as important as quality. I was VERY happy and surprised when I discovered the PixelSquid plugin for Photoshop
.  I am using 3D in Adobe Photoshop CC almost every day. I am using Adobe Fuse for all my character creating needs. Now I can use "ready to use" 3D objects (including all the PSD layers) in my workflow.
You  can preview any PixelSquid object, mouse over and you will be able to rotate the object to see all angles . You can download any object from their site to Photoshop CC.  Then you can rotate your object, change position of your object directly in Adobe Photoshop using any layer you want to!
You have 3 options to download your object from PixelSquid:
Add to Photoshop
Download PSD
Download PNG
To be able to modify these objects in Adobe Photoshop you need to simply install the PixelSquid Plugin for Photoshop and relaunch Photoshop after that.
What I LOVE most of all is that I can apply a layer mask to my 3D object layer in Photoshop. I can even after that I can rotate and modify my object directly from PixelSquid plugin in Adobe Photoshop !!!!!
And the best part: this is FREE and even for commercial license.
This is GREAT for anyone: from 3D animators to photographers. 
You can see more of my work with PixelSquid and Photoshop on my Behance page. Photoshop's 3D features are great. If you've been afraid of 3D in the past, no worries. Anyone can EASILY use PixelSquid and dip their toe in the 3D design and compositing world.  Just have fun!