Last week I was in Paris and Milan. I was visiting Louvre in Paris and the Leonardo Da Vinci exhibit in Milan. As usual people from around the world were attending those museums. But what surprised and made me sad was that many of people were not interested in art in general. They were standing in a line for tickets in Louvre about 1-2 hours and what they were interested in more was a selfie. I am a big fan of social media but I truly believe when you are next to the Mona Lisa you must (at least) have one quick (one second) look at the Mona Lisa and after that you can turn your back to the most beautiful peace of art to take a selfie. I can understand three languages and I heard from the people around me: "I have my selfie for Facebook or Instagram. Now we can go" AND THEY DID NOT EVEN LOOK AT THE MONA LISA AT ALL!!! People who came to museum to see art were very upset, they had trouble to get close to the art to see it because of all the people with phones.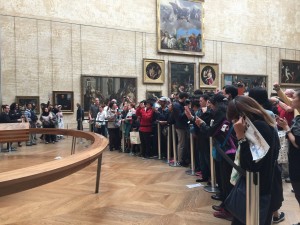 It was the same in Milan. At the Leonardo da Vinci exhibit they do not allow you to take any pictures of the art and signs were posted everywhere, but it did not help. People were sneaking photos of the art and did not care that they were damaging it with their camera's flash.
OK if you want to use your phone you can use it in a good way using an Adobe app. Using Adobe Shape CCor Adobe Color CC, you can capture the art you want to and after that you can create illustrations, for example a coloring book/page for your children to educate them.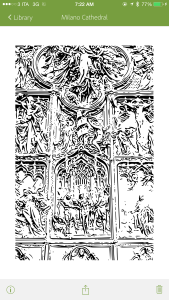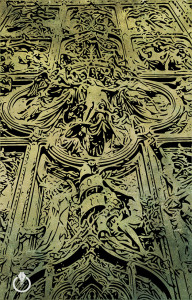 You can create your own art from the shape you created with Adobe Shape CC using Adobe Photoshop or illustrator. With Adobe mobile apps we have new ways to use our smartphones and I really hope that people will stop turning their back to the art to have a selfie and will start using their smartphones to create something what will last forever.