How to  share your Creative Cloud Folder
For me it is most important to have control over sharing my assets. I am a digital artist and my primary applications are Adobe Creative Cloud Apps. No surprise that I prefer to store and share my current files I am working with using Creative Cloud. I am very happy with all options to have control over my shared assets and permissions.
1: Click > View on Web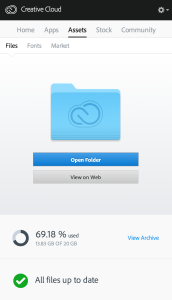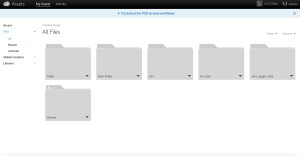 2: Click on a folder you want to share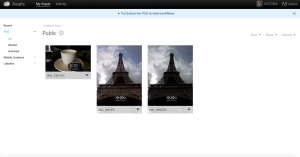 3: Share >  Send Link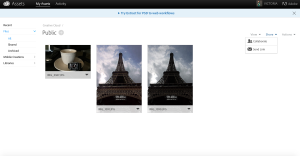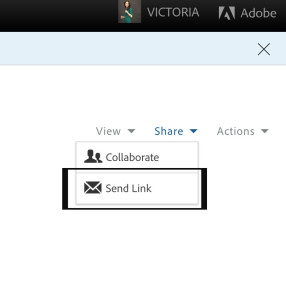 3: Creative Cloud created your public link you can share with anyone you want to.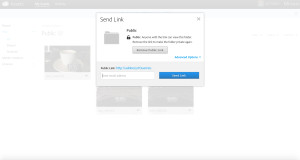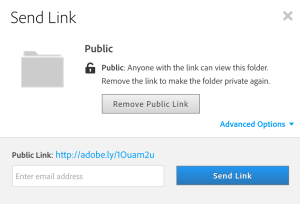 4: Type the email address of the person you want to share your link with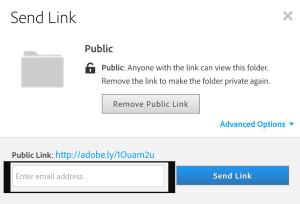 5: Click on Advanced Options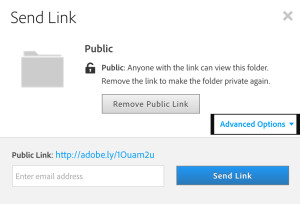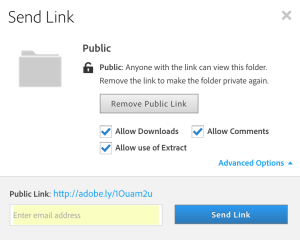 All options are enabled by default but you can choose to disable   the options.
Allow Downloads > allows to download file
Allow Comments > allows to add comments
Allow to use of Extract  > allows to extract image info and assets (available only when sharing a Photoshop (.psd) file )
P.S. To make you folder private again simply click on Remove Public Link