Two feature requests for Apple to consider: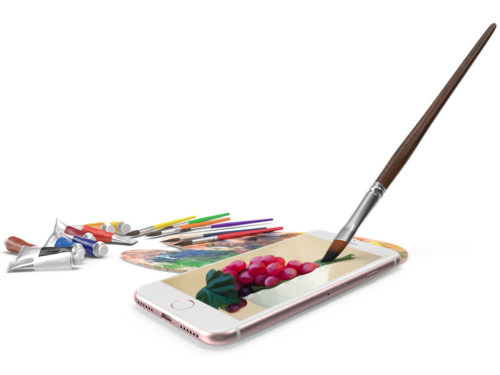 Before you will start reading my blog post I would like to point out: 
I am a huge Apple fan. 
This is not a criticism, it's just a feature request from an Apple user. 
This post is NOT about Android, Windows or any other phones. If you are happy with another brand, but Apple, good for you, so please don't jump in to  tell me how your phone is already better. I'm happy you're happy. 
---
On September 12th Apple introduced the new amazing iPhone X. I love everything about the new phone and definitely will pre-order it in October.
I am a huge Apple fan and I use Apple products every day, all day in my business and personal workflows. I use an iMac, MacBook Pro, iPad Pro, Apple Pencil, and of course iPhone 7 Plus all day long. As a digital artist, graphic designer and photographer, I combine mobile and desktop workflows every day. My main applications are Adobe CC apps (on mobile and desktop).  iPad Pro and Apple Pencil are "always with me". I am using Adobe Mobile Apps such as Adobe Photoshop Sketch, Adobe Illustrator Draw, Adobe Lightroom mobile, Adobe Photoshop Fix, Adobe Capture CC every day. Using Adobe Apps on my iPad Pro gave me amazing flexibility to work from anywhere at any time.
Also iPhone 7 Plus is my mobile office as well. I'm using my iPhone to paint and create an art as well (Adobe Photoshop Sketch, Adobe Illustrator Draw, Adobe Capture CC, Adobe Lightroom, Adobe Spark Post are my primary apps for my art workflow on  iPhone.
iPhone for MANY of us is something that is ALWAYS with us. It doesn't matter where we are and what we are doing.  As an artist I LOVE using my iPhone for my painting.  Adobe Photoshop Sketch and Adobe Illustrator, Draw are the best mobile applications for art creation and I really would like to bring my mobile art workflow using iPhone to the next level.
1st Feature Request: 
Apple, please give me ability to use my PERFECT Apple Pencil in my iPhone workflow. I don't want to use any other stylist (none of them will be even remotely close to Apple Pencil perfection, so why do I need to spend my time and resources to try to find something that will give me better results than my finger?).
2nd Feature Request:
Apple, please let me charge and use my Apple Pencil at the same time.
That's it. Bring Apple Pencil support to iPhone and don't stop my work by making me have to charge Apple Pencil.  I can use my iPhone or iPad while it's charging. The same should go for Apple Pencil.
---