Now you can preorder my new book –

The Adobe Mobile Apps Book: Your Complete Guide to Adobe's Creative Mobile Apps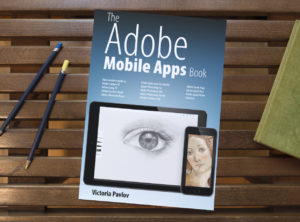 Adobe is pushing the creative envelope with what can be done on mobile devices. In this book you will see how to use Adobe's complete offering of FREE mobile Apps to do everything from photo editing, to layout, video editing, story telling, social media posts and full blown page layout. Whether you plan to just start the creation process on your mobile device and finish on the desktop or do your entire project on your mobile device, this book will show you what's possible in each app and best of all provide you with the knowledge of how to use the apps.